Who is Laura Rys?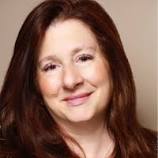 As a member of the New York State Bar for the past 25 years, Laura Rys has sophisticated experience in all types of private financing for real estate development, premium life insurance and corporate expansion.
What is Laura Rys Specialized In?
Laura is skilled in structuring complex financial transactions, primarily for Family Offices, Family Ltd. Partnerships, Trusts and Not-for-Profit Foundations and Charitable Organizations. Her reputation and her passion is tenaciously performing thorough due diligence and creative strategies.

Specialties:
* Premium Financing of Life Insurance
* Real Estate Financing
* Private Placements, Private Equity, Venture Capital
* Securities defense litigation in FINRA arbitrations
* 10(b)(5) fraud analysis
* Non-profit state formation application
* Non-profit 501(c)(3) tax exemption filing
* Non-profit compliance consulting
* Business formation and dissolution
* Partnership and shareholder agreements
* Corporate Governance
* Trust and Estate Planning and Probate
Laura Rys's Career Path
Currently, Laura Rys works at Warren Law Group as a securities and business attorney. Prior to joining Warren Law Group, Laura worked as a solo attorney in New York City for 20 years. During this time, Laura built a strong client base and further expanded her corporate and litigation practice areas. She has also served as counsel for various financial services companies, where she counseled entrepreneurs on business development and litigated for securities arbitrations.
Laura Rys's Education
Laura holds a Bachelor of Arts in English from the College Seton Hall University South Orange NJ, and a Juris Doctor Degree in Law from the Law School Seton Hall University Newark NJ.